Sinuous Seating
Matthias Pliessnig has perfected a painstaking process of steam-bending white oak ribs and slats to produce some of the most beautiful forms in contemporary furniture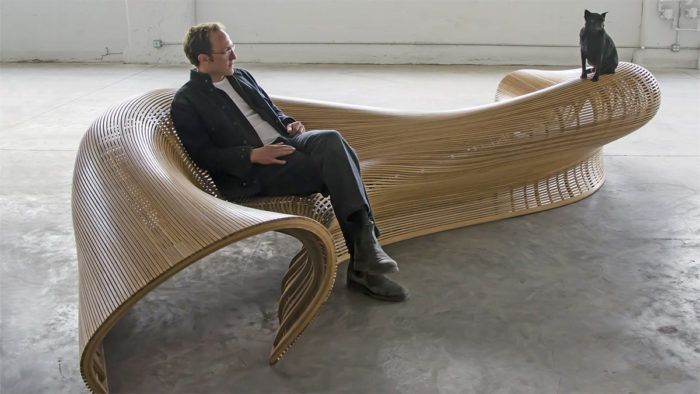 When Matthias Pliessnig first began working wood, he found the craft, with all its dangerous tools and rigid rules about wood movement, utterly frustrating. The first table he made was such a failure that he took it on a camping trip and used it as firewood. Furniture itself was not a natural draw for him, either: Hadn't everything possible already been built? Did the world really need more furniture? Then one summer he decided to build a boat—an ultralight Montfort Classic 12 skiff. Essentially a steam-bent ribcage with a translucent skin, it weighed 30 lb. but could carry four grown men. He fell in love with the form, and he immediately saw that he could apply the same structural and steam-bending techniques to furniture. In the 10 years since, Pliessnig has perfected a painstaking process of steam-bending white oak ribs and slats to produce some of the most beautiful forms in contemporary furniture. These days, as he works in his shop in Brooklyn, filling orders from across the country and well beyond, it seems clear that yes, the world did need more furniture.
Photos: Matthias Pliessnig
How They Did It Turn to p. 90 to see the inner workings of Pliessnig's intricate steam-bent structures.