Finish Recipe: A Warm Finish for White Oak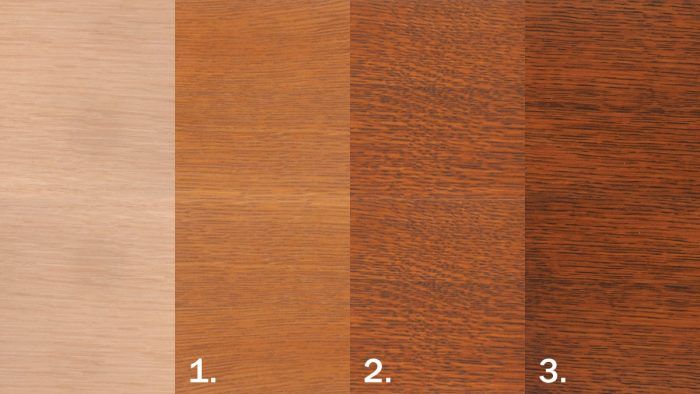 A proper Arts and Crafts finish doesn't come from a single bottle. Instead, it builds up, becoming richer and more complex with each layer. For more on Tom McLaughlin's Arts and Crafts finish, read his article in Fine Woodworking issue #278.
Ingredients:
Dye
Standard Brown Walnut Woodstain Powder, water based (85-0008-X)
Glaze
Mohawk Shading & Glazing Stain:
Burnt umber (M504-14356)
Jet black (M504-2246)
Topcoat and Wax
Waterlox Original Satin Finish Briwax, antique mahogany
Preparation:
1. Dye deepens the color of the wood without sacrificing its figure.
2. Glazes work into the grain, adding character and patina.
3. Protective topcoat and wax are the final layer.