Tool Review: Magnetic Dust Ports by Magport
Anissa Kapsales tests some ingenious dust ports that promise to make dust collection a little easier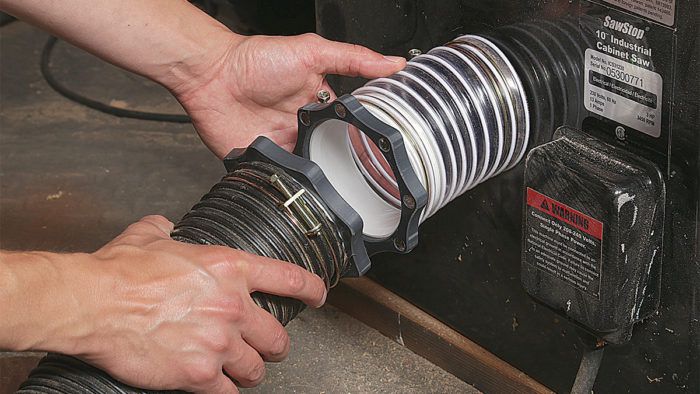 Like so many others, I don't have enough hoses to connect all my machines to dust collection at once. So I'm constantly disconnecting one machine to move its hose to another. It works, but finagling the hoses on and off machines can be a hassle.
Magport has made the process a lot easier with its magnetic dust ports. These ports are extremely easy to set up. Locking in place with hose clamps, one port connects to the hose coming from your dust collector, and another secures to a tool. Thanks to the magnets on the ends, it's cake to move the hose from one machine to another. With other ports, you have to feed the hose straight on or fiddle to get it secure. The Magports have no such hassle. Even if you misalign them, the magnets are strong enough to self-adjust and lock in place.
Setting up these ports on all my machines and dust collector took about five minutes. I tested the 4-in.-dia. ports, but they also come in 21⁄2 in. and 5 in. diameters, and there is a 4-in. to 21⁄2-in. reducer as well.
—Anissa Kapsales is an associate editor
From Fine Woodworking #277