Online Extras from FWW Issue #275
Online extras from Issue No. 275 of Fine Woodworking magazine. April 2019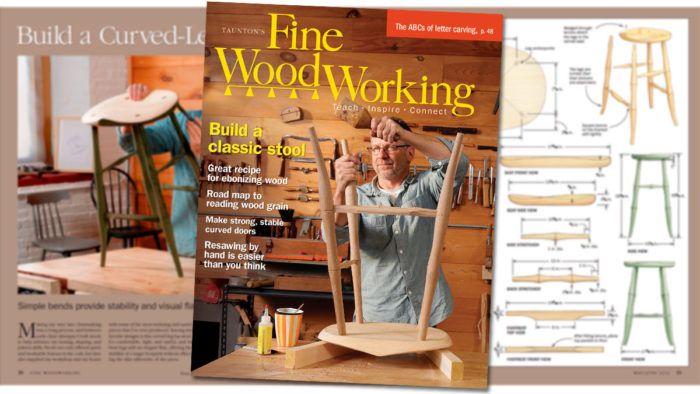 Online extras from FWW issue #275 
Michael Robbin's ebonizing technique is great for imparting deep blacks and charcoals to wood. But what if you want a lighter, blue-gray tone? In this video, he demonstrates an oxidizing technique for tannin-light woods.

In this two-part video series on Windsor chair mortises, Peter Galbert demonstrates how to ream mortises that create a super-tight fit for tenons.

Antique tool dealer Joshua Clark teaches us what to look for when buying antique furniture.

Garret Hack guides you through the construction of an elegant side table full of whimsical details, including a swing-out drawer that will put your skills to the ultimate test. Highlights include:

Working with patterns
Handling tricky leg angles
Curved drawer joinery

When resawing by hand, Colonial Williamsburg's Bill Pavlak typically goes it alone. But for wide stock, he choose to enlist some Hay Shop help.

The techniques for making Phillip Morley's elegant table legs are a lot more approachable than you might think. He demonstrates how to make a run of these curved and tapered parts.

It's essential to understand tearout so that you can prevent it. Michael Pekovich demonstrates his methods for reading the grain while hand planing.