Tool Review: Maxi-Smart Lapping Plate by Maffalo
Groovy lapping plate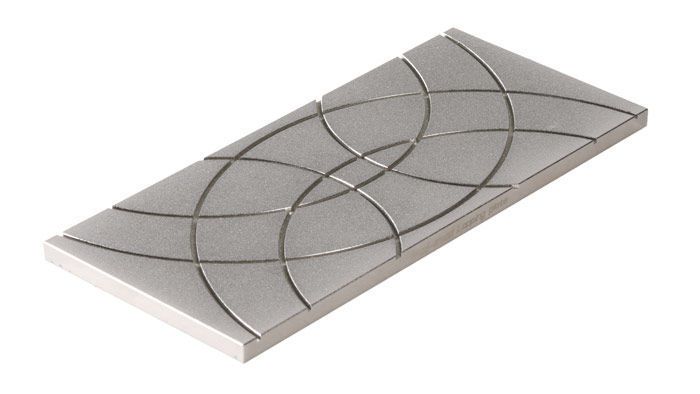 Whether I'm working on straight or curved edge tools, effective sharpening requires a flat whetstone. A worn or dished stone can shape a blade in ways you don't expect or want.
The new Maffalo Maxi-smart lapping plate makes flattening a whetstone fast and efficient. It offers several advantages. Its diamond abrasive surface is suction-breaking, lightweight, and rustproof. I also like the plate's large size, 0.4 in. thick by 4.2 in. wide by 9.6 in. long, which helps on bigger stones.
The 180-grit diamond abrasive on the Maffalo is electroplated to the aluminum base and works with both oilstones and waterstones. The diamond abrasive cuts fast. Maffalo suggests the lapping plate works well with 400-grit to 10,000-grit stones, but I used it even on my 13,000-grit stone with positive results.
Within the plate is a series of grooves, which prevent suction by allowing air to escape. The grooves also provide a trap for excess slurry, ensuring that the plate itself stays in contact with the stone. The aluminum plate stays free from rust, and its light weight makes it easy to handle.
I highly recommend you give the Maffalo a try. I've been using another diamond lapping plate for years, but the Maffalo surpasses it.
More on FineWoodworking.com: