Classic Woodworking: Season 1, Episode 7
Classic Woodworking: Shaker-inspired Blanket Chest (107)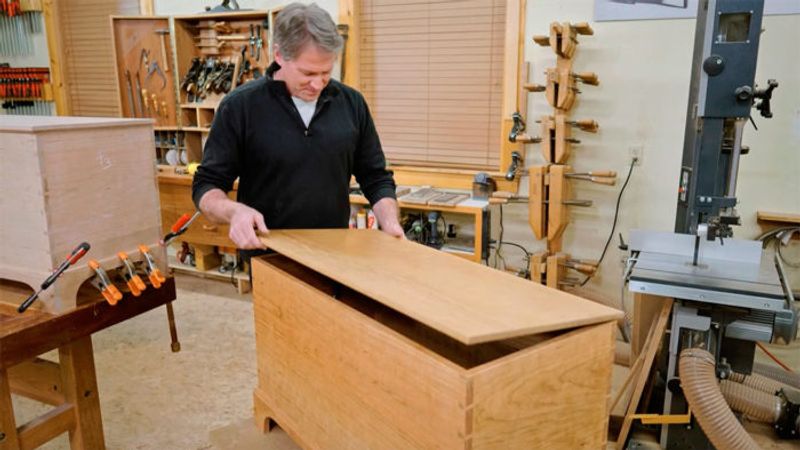 This video is an episode teaser. You can watch full episodes on our website by becoming a Fine Woodworking member.
In this week's episode of Classic Woodworking, host Tom McLaughlin makes a Shaker-inspired blanket chest with bracket feet using an exterior of cherry and interior of white pine panels. He'll use a special jig to create dovetail corners. This chest is functional, but is also a classic piece that's bolstered by its distinct design.
For more information on how to buy lumber, see the articles How Pros Look at Lumber and The Language of the Lumberyard.
For more on milling lumber, see the articles Master the Jointer and Mill Lumber Safely.
For more on cutting curves on the bandsaw, see the article Flawless Curves on the Bandsaw.
To learn more about dovetail jigs, see the article Dovetail Jigs.
To learn how Tom installs the hinges for this project, watch the video How to Fit Hinges on a Shaker Blanket Chest.