Workshop Tip: Increase Your Miter Saw's Capacity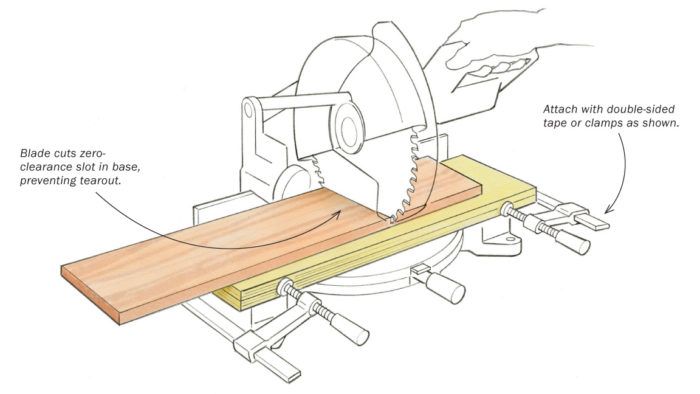 My chopsaw has a limited crosscut capacity compared to sliding models, so I often use an old carpenter's trick to add 1-1⁄2 in. of crosscut width. By adding two layers of 3⁄4-in.-thick plywood or MDF to the base of the saw, I raise the workpieces up to a wider part of the blade. The plywood also creates a zero-clearance surface that prevents tearout. Screw the layers together, and then attach them to the saw with double-sided tape, or by clamping them to the fence wings as shown.

—Tony O'Malley, Emmaus, Pa.
More from FineWoodworking.com: