Tool Review: Dovetail Saw by BearKat Wood
Premier Dovetail Saw is Worth the Wait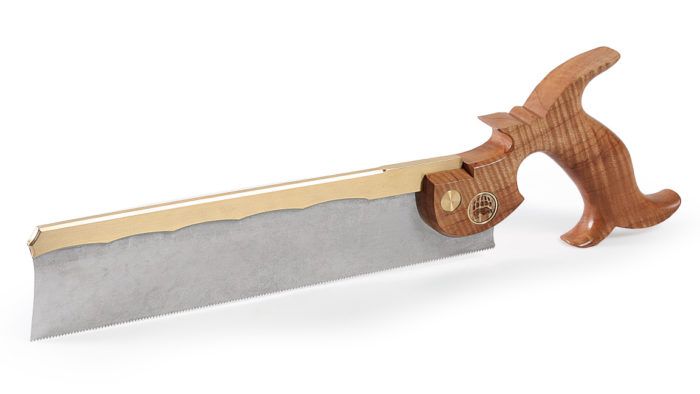 The BearKat dovetail saw, which is handcrafted by Brian Noel at BearKat Wood, was unavailable when I reviewed a broad range of dovetail saws in the November/December 2017 issue (FWW #264). Now that I've had the chance to use the saw in my shop and put it through a series of tests, I find that the BearKat deserves a spot on my list of premier tools. It possesses all the qualities of a fine saw.
I used the BearKat for several hours in cherry and white oak. In both woods, the saw was easy to start, cut fast, and tracked and steered with ease. The thin plate sliced through the wood with little effort and without drifting or curving. The handle fit my medium-to-large hand comfortably with no pressure points. I also liked the moderate hang angle (the angle of the handle in relationship to the tooth line). The saw's blade, which is filed at 16 ppi, is 11 in. long and 1-3⁄4 in. deep below the spine. The plate is 0.018 in. thick and, with the set, leaves behind a relatively thin kerf of 0.025 in. A nicely detailed slotted brass back keeps the saw plate rigid.
The BearKat is a beautiful, high-quality saw at a fair price. Because it comes from a one-man saw-making shop, you can order the handle in your choice of wood and have it fitted right to your hand. But that also means you may have to wait months for your order. At the time of this review, customers had to wait three to four months. Trust me, though: The wait is worth it.
—Chris Gochnour is a woodworker and teacher  in Salt Lake City.
More on FineWoodworking.com: