Dave Fisher carves a greenwood bowl in 3 minutes
Sit back, relax, and watch Dave Fisher make one of his hand carved bowls, in three minutes!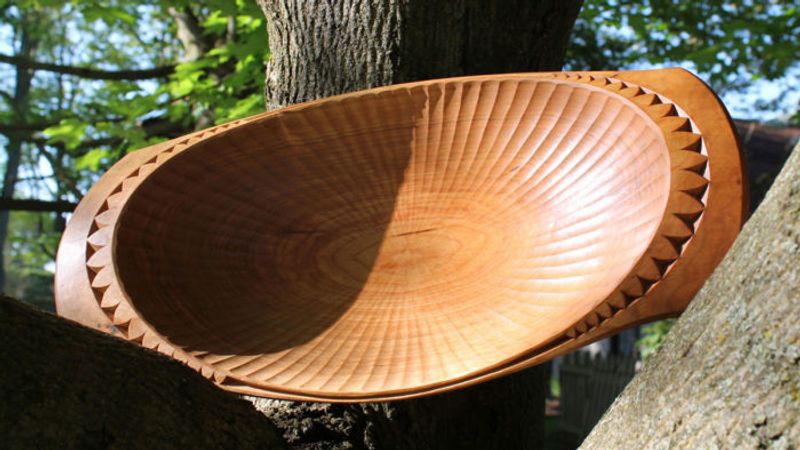 This is an excerpt from Dave's video workshop, Carve A Greenwood Bowl. Dave shows you in exacting detail how he makes a bowl in 5 1/2 hours of video, broken up into 15 episodes. If you're interested in green woodworking at all, this is a video series you don't want to miss. Be careful though, after we shot this video, I was ready to sell my tablesaw*.
We've gotten a lot of great compliments about Dave's series, here are a few of my favorites:
Thanks for this wonderful videos. I had learned a lot about carving. Your special showing the process gave me a deep understanding. Very good explaining. This will be one of my next projects: a bowl.
–Uwe Adler, Holzpassion, Germany
In my humble opinion, one of the best instruction video series ever produced, thank you Fine Woodworking and thank you David Fisher. -Jareed
Watching Dave work/create/teach, is mesmerizing. I've taken several classes with Dave, the last being at the 2017 Greenwood Fest and I found this series to be invaluable in my bowl carving "development". While his skill and artistry are easily apparent in his pieces, the videos really highlight his perhaps greatest asset, that of a teacher. Thanks Dave and to FWW for producing this series. -VT Bowl Carver
-Ben Strano
More on FineWoodworking.com: