Tool Review: Mortise chisels by Veritas
Smart Design Makes Mortise Chisels Stand Out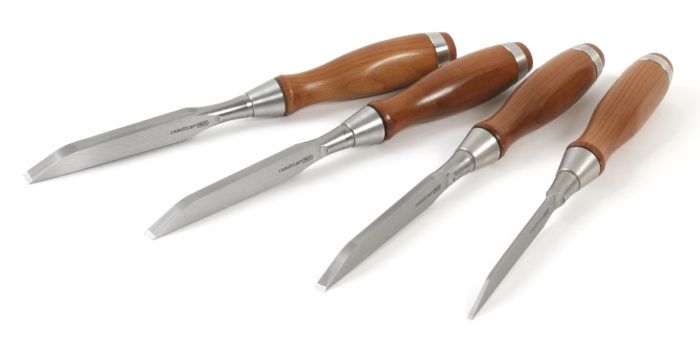 Chisels are among the simplest of woodworking tools, so every little detail is noticeable. The Veritas mortise chisels' superior design combines many little elements in a way that sets them apart from others on the market.
The blades' sides taper slightly to reduce resistance when levering out waste. The taper also lets you redirect an errant cut. Another nice feature is the radius at the heel of the bevel. This transition provides a fulcrum that also aids in levering.
The handles are impressive, too. They're spacious and comfortable, with flats on the sides that help orient your grip. They're attached to the blades with a barbed tang, but there's also a tapered ferrule that mimics a socket, giving the tool the qualities of both tang- and socket-style chisels.
I tested the mortise chisels in PM-V11, a proprietary tool steel developed by Veritas. Their details make the arduous task of mortising by hand much easier. I recommend them for their quality and performance.
—Contributing editor Chris Gochnour