Use coil springs as tool ferrules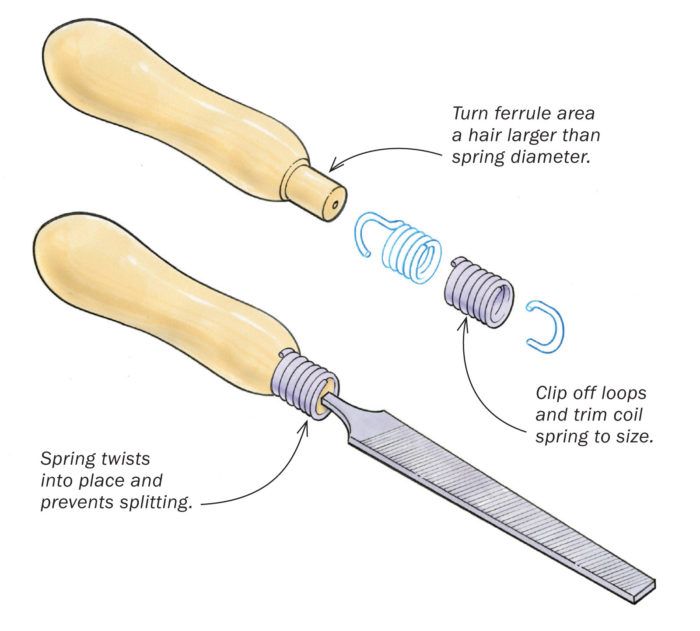 I turn a lot of handles in my shop for different tools I use, so I am always looking for items I can use as ferrules, which keep the tang of a metal blade from splitting a wood handle. While looking through some of my "treasures," I spotted some coil springs and had a brainstorm. The springs make great ferrules for custom handles. I turn the handle down to the approximate size and then screw the spring onto the handle for a durable and long-lasting ferrule.
—Neil Long, Mound City, Mo.
—Drawings by Dan Thornton