Cut nails, a family business
Gary Franklin is a fifth-generation nailer at the Tremont nail factory in Mansfield, Mass. His great-great-grandfather started working there shortly before the Civil War, and he carries on the tradition to this day.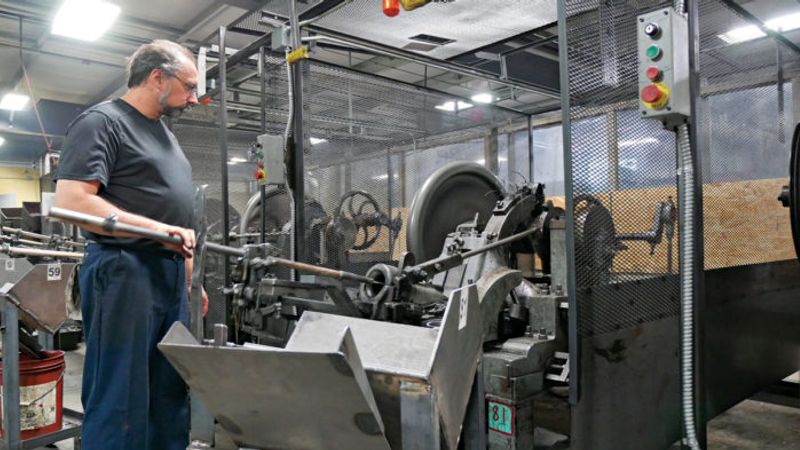 Originally located in Wareham, Massachusetts, Tremont Nail Company has been making cut nails since 1819. Gary Franklin's great-great-grandfather started working at Tremont as a nailer in the 1850's, and since then five generations of Franklins have worked as nailers at Tremont. It's all part of a heritage that Tremont is very proud of.
Today, Tremont is now a part of Acorn manufacturing, and located in Mansfield, Massachusetts a mere 35 miles away from Wareham, but little else has changed. The same skilled craftsmen, the same machines, and the same goal, to create a product that will last for generations.