Shopmade Drawing Bow
Tim Coleman keeps a healthy supply of drawing bows in his shop. In this video Tim shows off his favorites and how he uses them.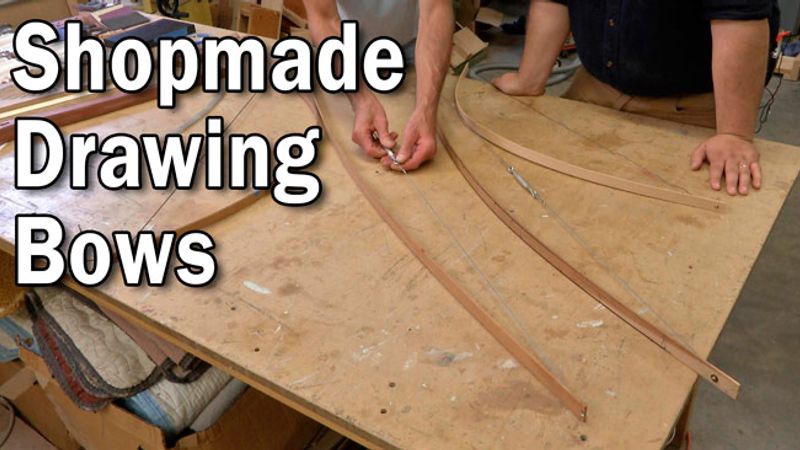 When working in a communal shop, laying out a curve can be as easy as bending a strip of wood to the right shape between two hands and asking a friend, "Hey, will you come trace this?" But when working alone, Tim Coleman quickly discovered he would need some alternative solutions. In this video, he shows Ben Strano several different shop-made drawing bows he's made, including different options for adjusting the curve and holding it in place. Our favorite is Tim's bow made with a turnbuckle because it allows for much finer adjustments to a curve than most commercial drawing bows.
Tim also likes using a ship's curve for asymmetrical curves, and he always keeps a handful of bows of every sort around his shop so he can draw several different curves on the same project without losing any of his setups.