A Beaded Frame for the Kitchen Dresser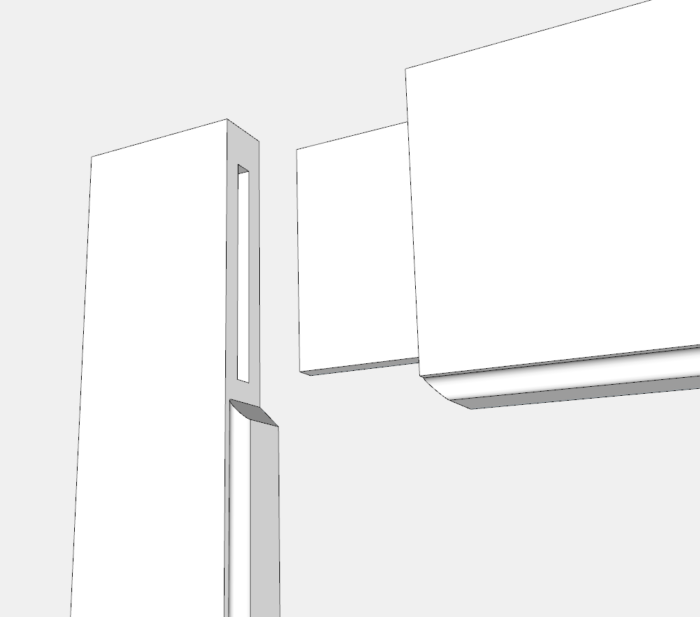 I'm building this Kitchen Dresser, circa 1750, and it has a beaded frame in its top section. Below is the assembly with the beaded frame selected and highlighted.
The following picture shows an exploded view of the frame. This construction is very typical in 18th century furniture for use in doors and windows.
In this close-up view of the upper left-hand corner, you can see how the stile is cut back to receive the rail with a mitered bead at the corner.
In the following video, I show a method for creating that beaded frame detail in SketchUp. It is very similar to the method used by Dave Richards in his last post, Routing Edge Profiles.
Tim
@KillenWOOD