FWW Shop Visit: Tim Coleman's Bench Puppies
Bench puppies—shopmade jaws that slip into the dogholes in a workbench and tail vise to clamp a workpiece on edge—are as simple as they are ingenious.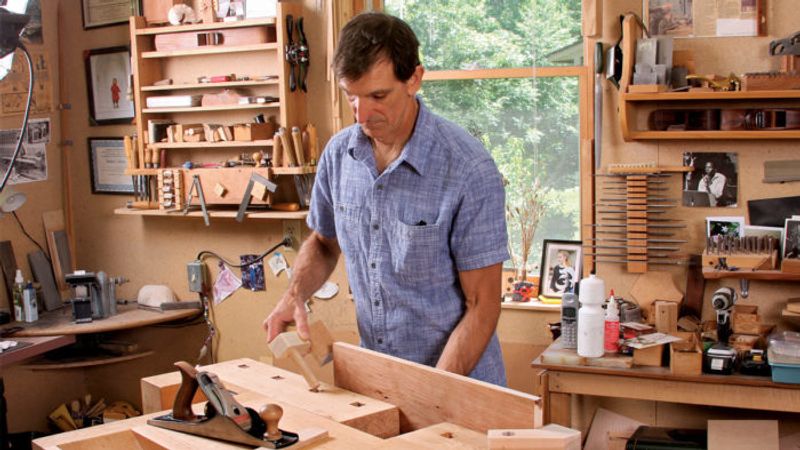 In this video, Tim Coleman shows off his shop-made "Bench Puppies," a pair of bench fixtures designed to be used in the dog holes of a tail vice. These puppies allow you to hold long pieces on edge, large irregular shapes, or forms like drawer boxes that would otherwise be difficult to get a grip on in a vice. They're reversible, meaning they can be used to clamp shapes from the inside or outside, depending on how the puppies are configured on the bench. Check out Tim's article "These Puppies Have Bite" in issue #253 for more details about how to use them, and how to build a pair of your own.