Woodworkers on the Rise
Six superb makers from the current bumper crop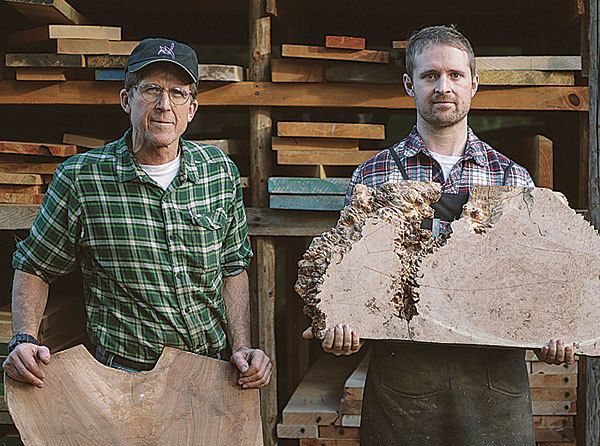 Synopsis: A host of new furniture makers are taking the craft and making it their own. Across the country, in backyard shops and urban-co-ops, these great young woodworkers are producing exciting designs with impeccable craftsmanship. We profile six of them: Jeremy Zietz, Elia Bizzarri, James McNabb, Libby Schrum, Tor Erickson, and Martin Goebel.
From the 1970s through the 1990s, craft furniture flourished. The generation of woodworkers who learned from towering figures like James Krenov, Tage Frid, Jere Osgood, and Sam Maloof produced work of great diversity and distinction. But for the past 10 years or so, assessments of the woodworking field have been relentlessly dire. Studio furniture has been pronounced dead again and again. Like any other style, people said, it's had its day and now it's done.
But a funny thing happened on the way to the graveyard—all sorts of younger makers have emerged, producing exciting designs and practicing impeccable craftsmanship. From Texas to Toronto and Brooklyn to Bellingham, backyard shops and urban co-ops are bulging with great young woodworkers.
With our 40th anniversary at hand, we've taken the opportunity to present a handful of these young makers. We could easily have filled the entire issue with such work, and in the coming months you'll be seeing articles by others from this impressive new generation.
Elia Bizzarri has been avidly working wood since the age of 8, when he started watching Roy Underhill on The Woodwright's Shop (which aired right after Bizzarri's other favorite show, Mr. Rogers). Home-schooled by his mother in what he says was "a very free process," Bizzarri spent years making things in wood by trial and error while using the family picnic table as his workbench and the backyard as his shop.
When, at 16, his parents bought him a pre-fab shed as a woodshop, "I thought I'd died and gone to heaven," he says. "It was an amazing vote of confidence."
That same year, he took a ladderback chair class with Drew Langsner at Country Workshops in North Carolina. The following year, at 17, he studied chairmaking with John (now Jennie) Alexander, author of the seminal book Make a Chair from a Tree, and with Curtis Buchanan, the eminent Windsor chairmaker in Jonesborough, Tenn. Watching these masterful makers in action was, Bizzarri says, "the coolest thing I'd ever seen—I soaked up all the knowledge."
Over the next five or six years, in a sort of serial apprenticeship, Bizzarri returned to work with Buchanan many times, sleeping in the loft of his small shop and cooking with a burner on the benchtop.
For the full article, download the PDF below.
View PDF