A Personal Angle on the Trestle Table
Scale models and prototypes offer views not possible on paper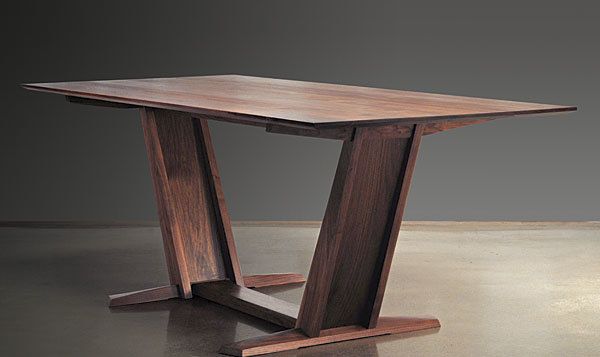 Synopsis: Eben Blaney set out to give the traditional trestle table a new twist. First he tilted the trestles outward to create angles and openings. Then he lowered the stretcher to the floor, opening an expanse under the table that pleased his eye. With these two major design decisions done, the rest of the design started to fall into place. See how this table evolved from prototype to finished product.
Eight years ago, after having built pieces to suit other people's preferences for many years, I set out to find my own furniture style, my own design voice.
I'd been frustrated at times when I was asked to build pieces that I thought were overly embellished, so I challenged myself to simplify. For me this didn't necessarily mean complete austerity, but a directness of design in which the visual details of a piece arise from structural and functional requirements…
Start your 14-day FREE trial to continue reading this story.