Showing Grain Direction without Spoiling the Drawing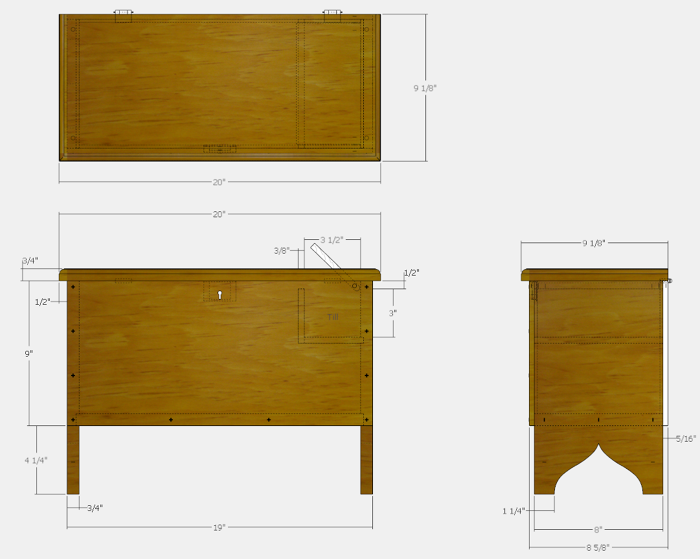 I'm currently working this Small New England Six-board Chest for school. Grain direction is somewhat tricky in this rather simple piece. For example, if the grain direction in the End components is vertical, there would be a cross-grain expansion/contraction issue with the horizontal grain in the front and back. Therefore the grain direction in the End components should also be horizontal and match up with the Front and Back.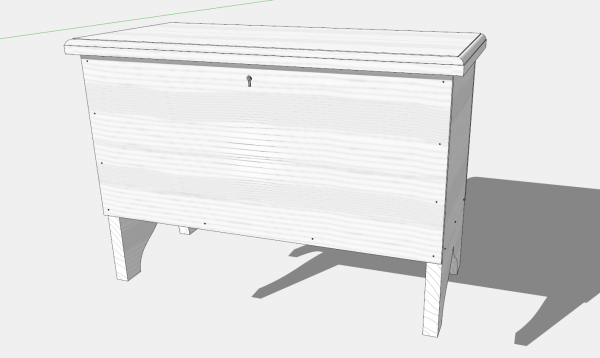 I need to make this grain direction quite visible in the drawing to avoid mistakes in the construction. One way is to show the grain with various wood textures. For example here is a pine texture that I created.
However, these dark textures make it more difficult to see edges and dimensions in the drawing. These realistic textures have their place in displaying furniture models. But for me, they should not be used for drawings used in the shop. I find them distracting and an impediment to reading a drawing.
I noticed that early drawings by architects apply a very unobtrusive way of showing grain, and I set out to duplicate this method. With experimentation I came up with textures that seem pale enough, but are also effective in showing grain direction.
I show the process for making these textures in the video shown below. I first made a rectangle face about the size of the Chest Front. I chose the Free Hand Tool, and scribed horizontal lines on the face. I captured the image with a Screen Capture tool and doctored with an image processor and a "soft focus" feature. That muted the lines sufficiently.
Then I imported these images (as a Texture for a vertical, horizontal, and end grain), so that they appear in the Materials Dialog Box here.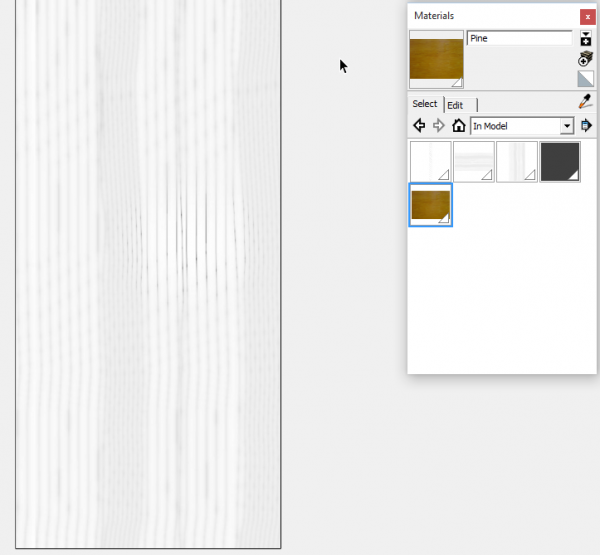 It's easier to apply the materials in the Exploded View so there is easy access to all the components from all directions.
Tim
@KillenWOOD