Tool Test: Drill Presses
Floor-standing models have more power, capacity, and convenience than benchtop models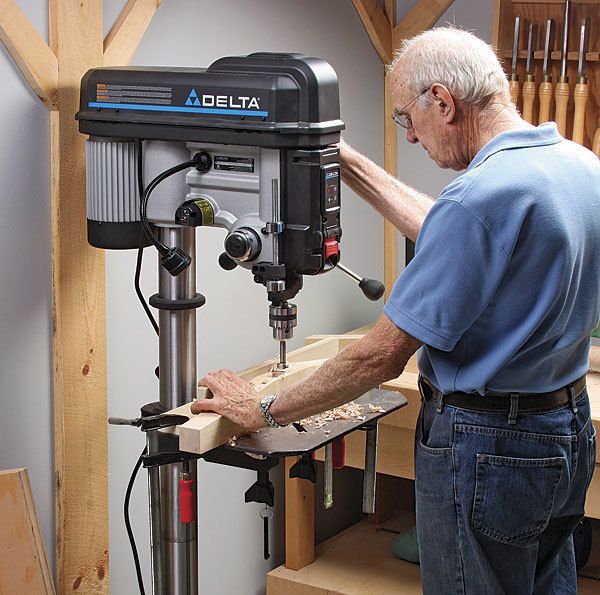 Synopsis: A full-size drill press offers more power, larger, tables, and more swing than a benchtop model, and they don't require table space. We tested models with a quill travel of at least 4 in. and a table that tilts 45° in both directions.
Models tested include: Central Machinery 39955, Delta 18-900L, General International 75-260 M1, General International 75-500, General International 75-700 M1 VS, Grizzly G7947, Grizzly G7948, Porter-Cable PCB660DP, Rikon, 30-236 VS, Rikon 30-240.
While a benchtop drill press will be adequate for the majority of holes you drill, there will be times you'll want the power and capacity of a full-size machine. On average, floormounted drill presses offer more power, larger tables, and more swing (the distance between the post and the chuck). Most importantly, many of today's machines have 4-in.-plus of quill travel (the distance they can plunge a drill bit), which not only makes deeper holes…
Start your 14-day FREE trial to continue reading this story.