Bench Chisel Basics
The secret to better chiseling involves light cuts that preserve a keen cutting edge. Learn how to use your chisels the right way.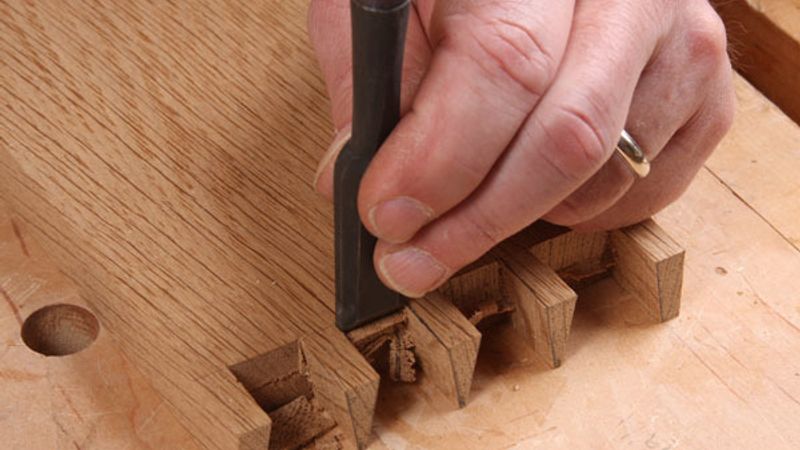 Ed Pirnik, Colin Russell, and Jeff Roos
Fine Woodworking executive art director Michael Pekovich often finds that most woodworkers he speaks with aren't too happy with their chisels. And, typically, the more they paid for them, the less satisfied they are. The common complaint: "They just don't hold an edge like I thought they would." The problem however, isn't usually the chisels themselves, but how they are being used.
In this short video, Pekovich demonstrates proper chiseling technique for a variety of situations. By showing viewers how to hold a chisel properly, appropriate stance, and how to leverage a keen edge, struggling woodworkers should be able to up their hand tool game and get their chisel technique back on track. Learn how to use a chisel correctly, and you'll be well on your way to cutting fine joinery faster, and with more accuracy.