Juice Up Your Joinery
Artistic tenons pack structural power with visual punch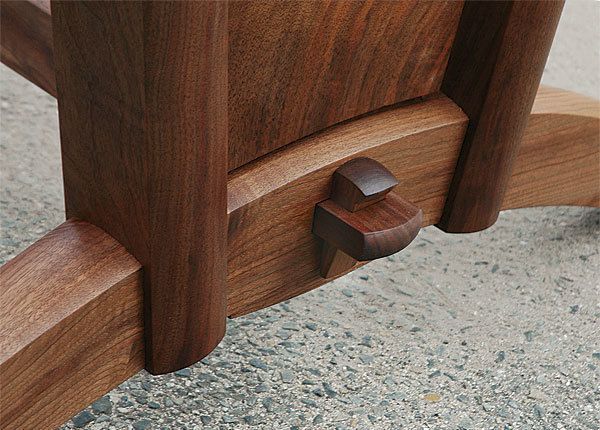 Synopsis: Hank Gilpin fell in love with the mortise-and-tenon more than 40 years ago, and he's been playing with the joint ever since, finding ways to add strength and ramp up the visual impact. Here, he shows a variety of beefed-up joints, including multiple tenons for maximum strength and impact, shaped through-tenons to add zing, open mortises, wedged tenons, and the stylish tusk tenon.
I was seduced into the woodworking field when I walked into a college class in 1973 and watched Tage Frid tie a piece of steamed ash in a knot. But it was my enchantment with joinery that sealed the deal. I quickly discovered that if I worked with solid wood and traditional joinery I could make simple, strong, practical pieces fairly quickly and get a thrill out of doing it. I became Mr. Mortise-and-Tenon. The more I used the joint, the more variations I discovered. Forty…
Start your 14-day FREE trial to continue reading this story.