Hammer - Hammer N3800 14-in. Bandsaw
Resaw capacity: 12-1/4 in.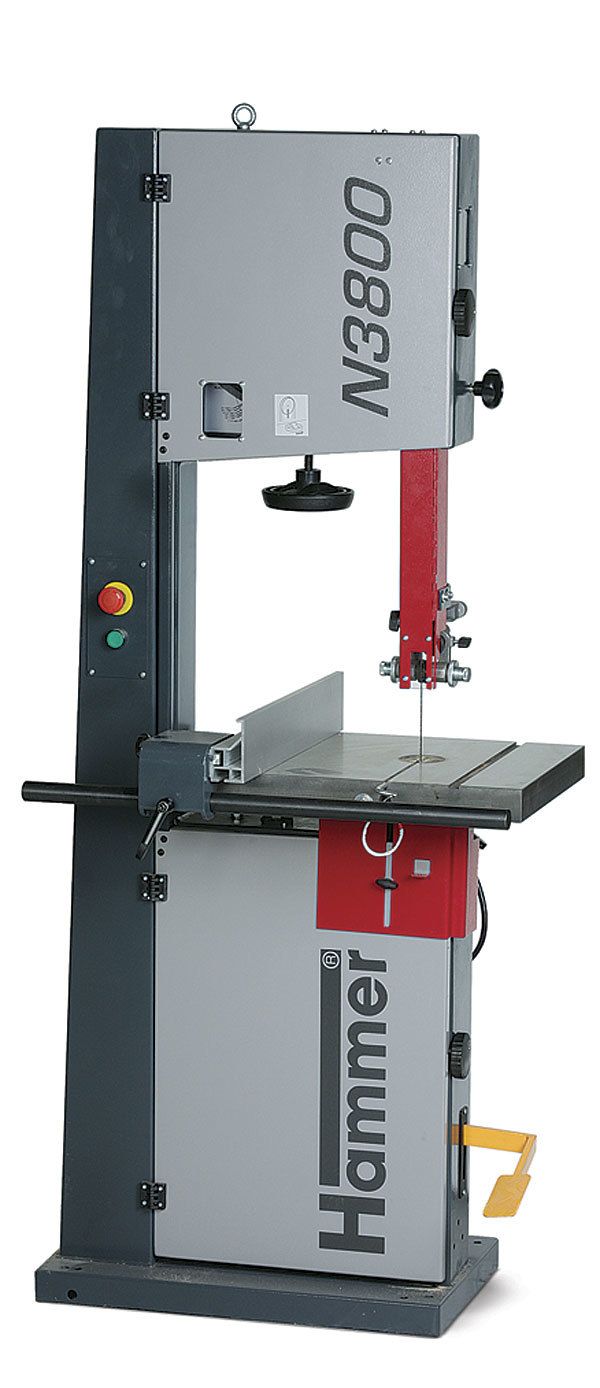 Guides Adjusted Without Tools
Street price: $2075
Motor (HP): 2
Resaw capacity: 12-1/4 in.
Ease of blade changes: Good
Ease of guide adjustments: Good
Guide-post alignment: Poor
Guide-post rigidity: Fair
Dust collection: Very good
Fence: Very good
Resaw cuts: Very good
Curve cuts: Good
Guides are adjusted without tools. Blade guard slightly obscures view of the cut line. No quick-release tension lever.