The Right Angles for a Comfortable Windsor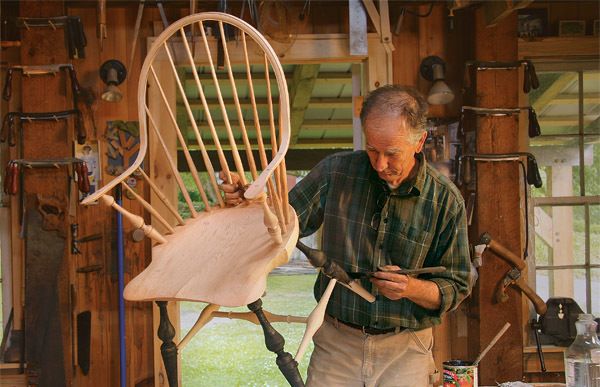 There are no set values for the critical angles in a Windsor chair. Rake, splay, cant, and slouch can all be adjusted through a range of angles, depending on the style and function of the chair. All of the angles are interrelated and even on the same chair the rake and splay will differ between the front legs and the back legs.
If you want to design a Windsor—or tweak a traditional Windsor design—it's very helpful to have the angles worked out at the start.
View PDF