Domino Joining System Changes the Game
Tips and techniques for a revolutionary joinery system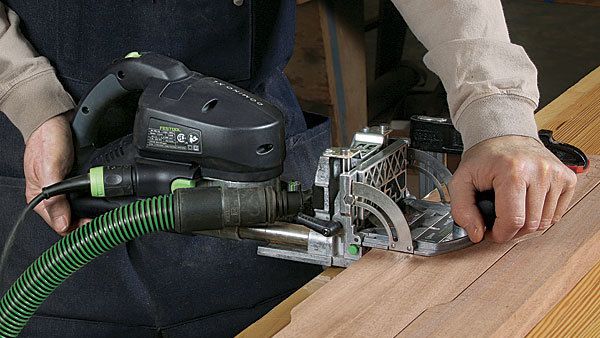 Synopsis: The introduction of Festool's Domino revolutionized the way Tim Celeski makes furniture. This handheld mortising machine has a spiral bit that plunges into the wood to create a mortise with round ends. You cut a mortise on both parts of the joint, and use a ready-made slip tenon, which Festool calls a Domino, to tie the two parts together. Celeski loves the joint for both its strength and  how quick it is to use. And when he combines the tool with a simple jig, he finds it even more useful.
Because of its strength, the mortise-and-tenon is one of the most important joints used in furniture making. It's perfect for connecting table aprons to legs, the rails and stiles of a door frame, and chair stretchers to legs.
Through the years, I've learned to cut the joint with a variety of techniques and tools, from backsaws and…
Start your 14-day FREE trial to continue reading this story.