How to Understand Wood Movement
Learn how to predict dimensional changes in your furniture parts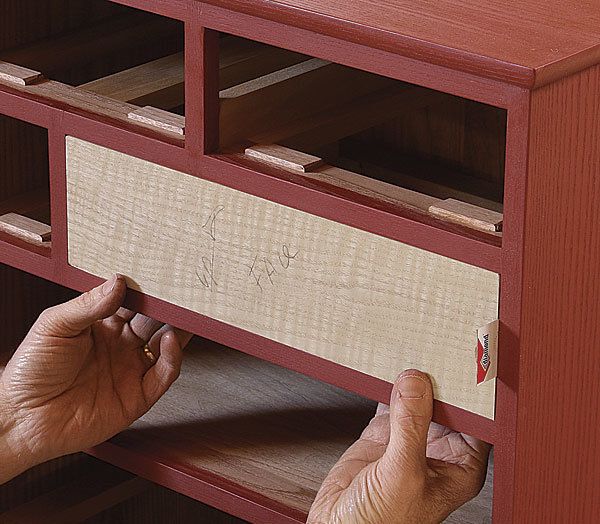 Synopsis: Even if you build your projects to accommodate wood movement and choose the best materials for each part, there will be times when you'll need to be more exact in your estimates. Armed with these handy charts and formulas, you'll be able to estimate how any given piece will expand and contract with seasonal changes in humidity.
One of the reasons I started working with wood was because it seemed like a seat-of-the-pants activity. Just a few tools, a pile of lumber, and me, limited only by my imagination.
Then I found out about seasonal wood movement, and things got a lot more complicated. My first step was to learn construction methods that accommodate that shrinkage and swelling, so my furniture wouldn't crack and its joints fail. But sound engineering isn't enough. I also needed to know more about the differences among various woods—and the science behind my materials.
Many of the important properties of wood—strength, hardness, texture, and color—can be judged simply by examining and using the material. Stability, on the other hand, is more elusive and extremely variable. Seat-of-the-pants guesswork just won't do.
Most of the shrinking and warping happens during the initial drying process, before we get the wood. Then we mill it flat and straight again. But the movement is far from over. The moisture content of wood will always try to reach equilibrium with the humidity of the surrounding air. As the humidity changes, so do the dimensions of the piece of wood, sometimes to an alarming degree. This constant movement causes the most problems for furniture makers: tops and doors that warp, drawers that jam in the summer, and so on.
Start with the right wood
A successful project starts with choosing the right materials. Wood selection, both in terms of species choice and grain orientation, is very important, even more so in regions like New England, where I live, which sees large swings in humidity. The chart on p. 84 will help you make smart choices.
The next thing you need to know is that almost all shrinking and expansion happens across the grain; changes in the length of a board are negligible and can be ignored. Wood shrinks and expands most in line with its rings, which is called tangential movement, but less at right angles to those rings, called radial movement. That's why flatsawn boards of most species will shrink and swell about twice as much as quartersawn boards of the same wood. Flatsawn is also much more likely to cup.
For the full article, download the PDF below:
View PDF