Craftsman - 175390 Biscuit Joiner
Hard to use in the vertical orientation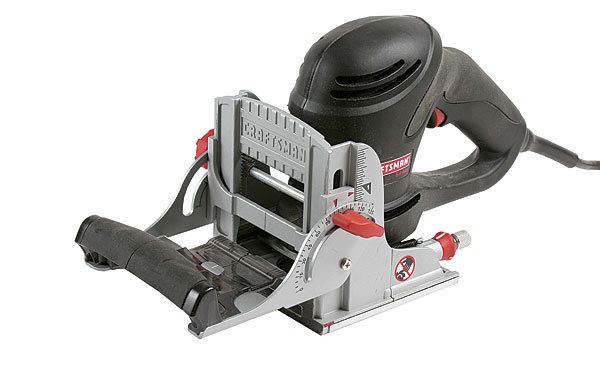 Hard to Use in the Vertical Orientation
The plunge mechanism in this machine has a lot of play, and the machine cut very loose slots that didn't allow me to get an accurate reading during the parallel test. It's heavy but well balanced, and features a comfortable pistol grip; however, the grip makes the tool harder to use in the vertical orientation. The fence is large and has an easy-to-grip handle in front that I like. But it was hard to keep the fence parallel when locking it after adjustments.
 
Fence-angle detents: 45, 90, 135
Cutting-depth indexes: 0, 10, 20
Weight: 7.8 lb.