The Coolest Woodworking Cutting Board Ever?
See how one woodworker turned a potentially mundane project into a work of art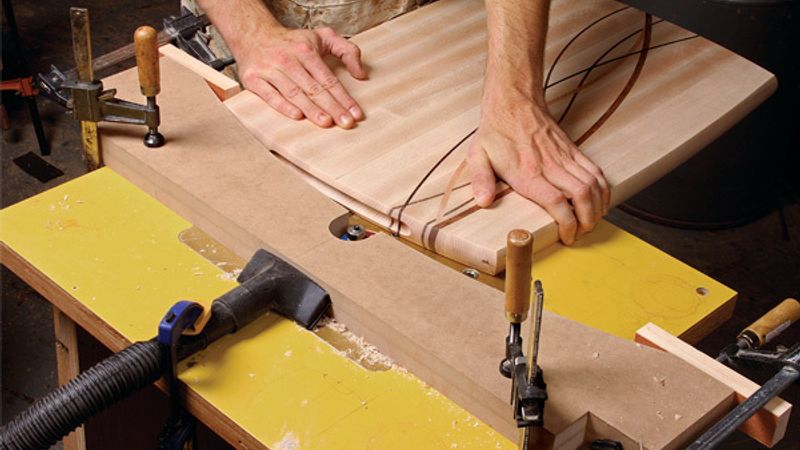 Scott Lewis
Let's face it: if you're an accomplished woodworker, a cutting board design isn't exactly the most exciting of projects to produce. That is unless you're Canadian craftsman Scott Lewis. Lewis—who also moonlights as a video producer—constructs a large cutting board adorned with beautiful intersecting curves of contrasting woods in this self-produced video.
By combining a router, bearing guided bits, and a bandsaw, Lewis is able to pull off a head-scratching design with relative ease. If you're in search of a bit of woodworking inspiration, look no further. You've found it right here. This cutting board design is as beautiful to look at as it is satisfying to make.
(source for the 3/4-in. fluting bit used to make the finger grips)
More on FineWoodworking.com: