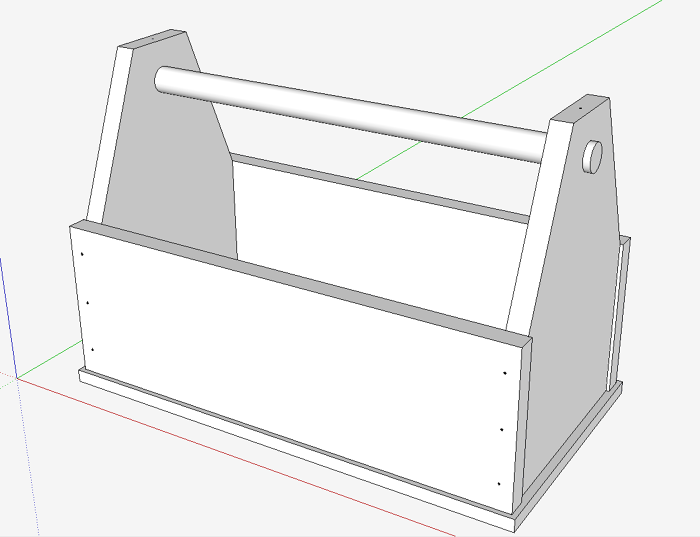 Here is a quick project, both in SketchUp and in the shop. The project is a simple toolbox nailed together without special joinery. It has been designed to use with a group of Cub Scouts without use of power tools. My plan is to cover the following subjects and skills:
Making and reading drawings
Measuring accurately
Hand sawing a crosscut
Hand planing
Drilling with brace and bit
Marking out with the help of a template
Assembly with finish nails
Application of Flat Head Wood Screws
Filing and sanding
I will start the session in front of my computer, showing how SketchUp works. Then to the shop.
Here are pictures of the project.
And here is the video of me making the SketchUp model, including important Scenes.
Note: I did make changes to the model subsequent to creating the video. The illustrations above (Assembly and Orthographic Views) reflect a later design.
 Tim
http://killenwood.com