See it in Motion: Grind a Parting Tool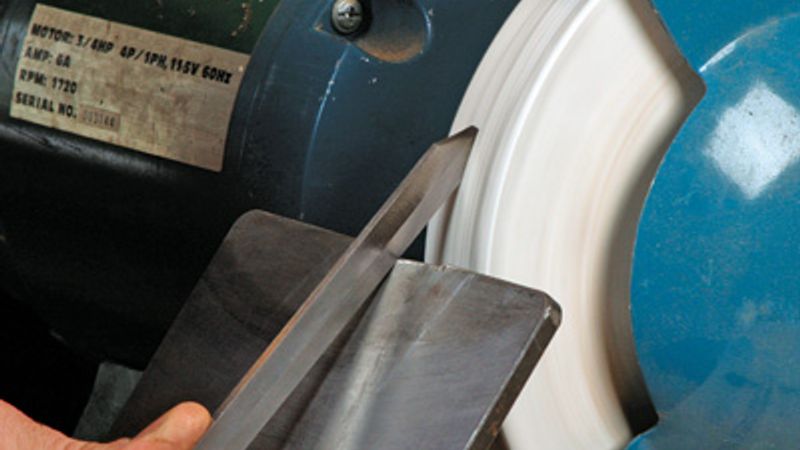 Ken St. Onge
Use the See it in Motion QR codes in Fine Woodworking magazine to access a variety of short video clips that will help you better understand the jigs, tips, and techniques our authors use in every issue. Just download a QR Reader app on your smart phone and use it to scan the See it in Motion code icons found in the magazine.
Grinding a Parting Tool Requires a Delicate Balance
In Fine Woodworking #231, FWW author Peter Galbert offers tips on how to sharpen his four essential turning tools. Used to cut straight, accurate diameters, like the ends of tapers or the shoulders of tenons, the diamond parting tool is the only one that needn't be honed. In this short video, Galbert demonstrates his grinding technique. For even more information on how to sharpen your turning tools, be sure to check out his article, Get an Edge on Turning.