Fine Furniture from Reclaimed Wood
How to overcome the obstacles without losing the character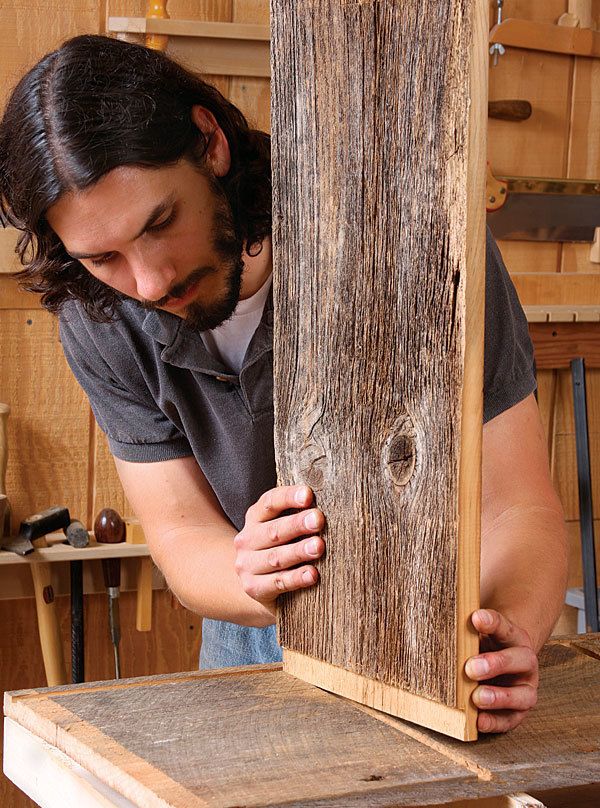 Synopsis: Whether it comes from an old barn, an old piece of furniture, or somewhere else, reclaimed wood can lend your projects a character and feel vastly different from that of new lumber. Using reclaimed wood also allows you to use species that are no longer readily available. John Tetreault, who loves to use this wood in his furniture, wrote a guide to help others discover what makes it special. In it, you'll learn where to find it, how to dimension it, how to match the joinery to the material, how to preserve the defects you like and repair those you don't, how to join lumber that has been flattened, and how to join wood that you don't want to flatten because its character and roughness are attractive.
To a budding woodworker interested in art and in building things, the old barn boards that my father salvaged from historic buildings in my native western Massachusetts held an allure that's hard to describe. They were damaged by weather, pockmarked by insects, scarred with leftover joinery cuts, and had countless other defects that lent each board a character and feel vastly different from new lumber. His unusual finds inspired me to try building with antique wood, and after the first few pieces, I was hooked.
Now as a woodworker, I look at furniture as usable art—a chance to make something beautiful with your hands that can be used in everyday life—and reclaimed wood is by far the best way I've found to guarantee each piece is one-of-a-kind. I've used it to build more than 50 pieces for myself and clients, and I keep coming back to it. designing furniture from reclaimed wood forces me to flex my art and design muscles because I have to work with what I have in front of me. It's hard to go back and get matching old boards, so I play it a little loose and let the wood guide the size and look of a piece. Plus, deciding where and how to highlight knots, tool marks, or other aspects of the wood's character is among the most rewarding parts of the process.
And as a frugal Yankee, I take a lot of pleasure in reusing materials to make furniture that hopefully will last several lifetimes more. Using reclaimed wood allows me to work with American chestnut or old-growth pine, beautiful species that are lost to us otherwise. And often, because of the extra labor involved, reclaimed wood is much less expensive than new hardwood from a lumberyard. But you may pay a premium for wide boards or extinct species.
From Fine Woodworking #229
For the full article, download the PDF below:
View PDF