Trim Edging Dead-Flush Every Time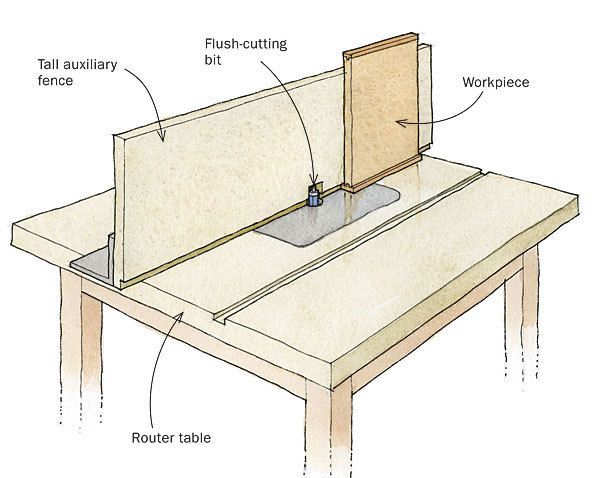 Balancing a handheld router on a workpiece edge is an awkward and error-prone way to flush-trim solid-wood edging on a plywood panel. Here's a router-table approach that's faster, safer, and more precise.
The setup is simple: At the base of an auxiliary fence, cut a shallow rabbet that is slightly wider than the thickness of the edging you want to trim. Now chuck a flush-cutting bit into the router and align the cutter flush with the face of the auxiliary fence.
To make the cut, firmly hold the plywood panel vertically against the fence so that the excess edging fits neatly into the rabbet. Turn on the router and push the panel through to trim the edging perfectly flush with the panel.

Jim Richey