Sand-Shading Brings Marquetry and Inlay to Life
Create a 3-D effect for a stunning result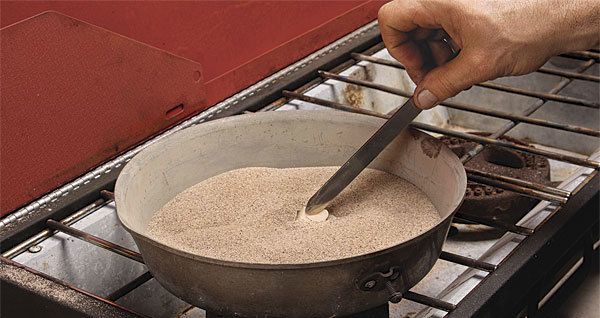 Synopsis: Sand shading, a technique of scorching a piece of veneer along one edge to create a shadow, brings marquetry pictures to life. Learn a low-tech, traditional method to add depth and dimension to your marquetry.
This is a companion piece to "Marquetry, the Italian Way" in the same issue.
From Fine Woodworking #225
Without shading, marquetry can be flat and lifeless. With it, you get a 3-D effect that brings pictures to life, whether they are the folds in a linen cloth, the petals of a rose, or the shadows and lines of a face. It brings the same depth to many types of inlay in solid wood, too.
The good news is that shading is easy to do, using a low-tech, traditional method called sand-shading, in which a piece of veneer is scorched along one edge in a pan of heated sand to create a permanent, realistic shadow that…
Start your 14-day FREE trial to continue reading this story.