Riving-knife retrofit not an option for most table saws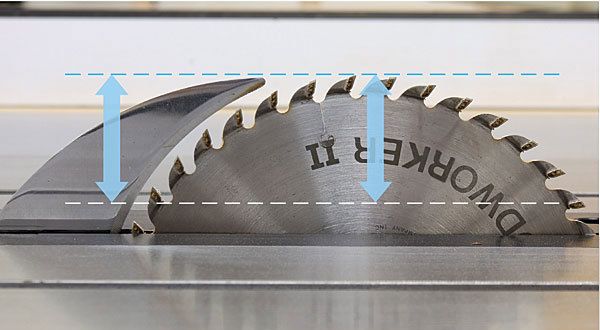 Q:
After reading Asa Christiana's Q&A on the safety of American tablesaws (FWW #220), I went looking for a riving knife to put on my older saw. However, I couldn't find one. Am I not looking in the right place, or aren't there any?
Andy White, Prince George, None
A:
Unfortunately, you won't find a riving knife for your saw, because the design of traditional American-style tablesaws can't accommodate one. The advantage of a riving knife is that it moves in tandem with the arbor and can be set just below the height of the blade, so it never really needs to come off the saw. That's possible because the mounting bracket for the riving knife is directly behind the blade and is part of the assembly that holds the arbor. On traditional American saws, the arbor is at the end of a pivoting arm that is attached at the front of the saw, and there is nothing behind the arbor that could be used to attach a riving knife. Since you can't retrofit a riving knife, your best option is to make a zero-clearance insert with a shopmade splitter (see FWW #217).
Drawings by Kelly J. Dunton