A Workbench Built for Power Tools
Take a video tour of a workbench specially-built for power tool users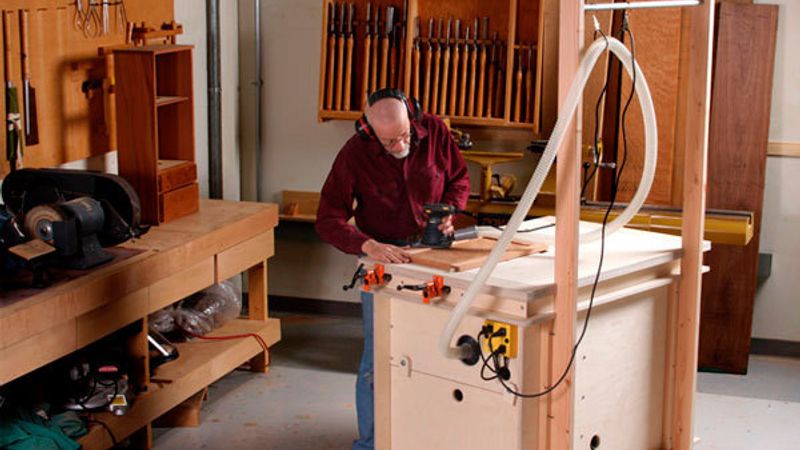 Ed Pirnik
The design of a traditional cabinetmaker's workbench centers around the ability to effectively use a handplane. Its bulk and weight keep the bench from moving while under the heavy stresses involved in planing a board flat and smooth, and the typical end and front vises seen on most benches today are also made to accommodate hand tools. That's great if you're building period furniture with period tools, but not so hot if you're attempting to use modern power tools like routers and random orbit sanders.
Enter the "Wired Workbench."
After polling Fine Woodworking readers online to find out what they'd like to see in a power tool workbench, we put former FWW shop manager John White to work, creating a bench that's tailor-made for today's power tool users. John's ingenious designs run the gamut from a new-fangled workbench that's as versatile as a Swiss Army knife, to a tablesaw extension/router table that's every bit as serious as a standalone router table.  In this video tour, Fine Woodworking senior editor Matt Kenney highlights the construction methods and features that make John's latest project the perfect workbench for routing, sanding, and more.