Versatile Featherboard Clamp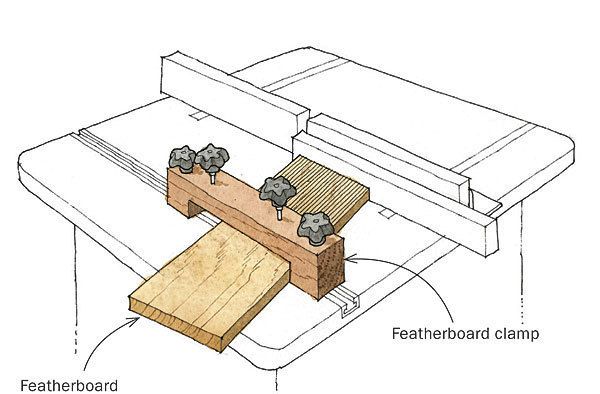 I like using a shopmade featherboard to hold work securely against a machine fence, but clamping the board to the tabletop can be a challenge. The clamps don't always reach deeply or hold securely enough. To get a good grip on the featherboard, and to position it easily at any working angle, I made this clamping bridge. The device mounts to the mitergauge T-track on router tables, auxiliary bandsaw tables, and newer tablesaws, and can accommodate a featherboard of any length.
I made the clamp body from a block of white oak, but any durable hardwood will work. The ends of the block are secured to the T-track with a pair of long Phillips flat-head bolts threaded into star knobs and set in drilled holes. Three stacked washers on the end of each screw ride in the T-track.The other two knobs apply pressure to an aluminum clamping bar. Run…
Start your 14-day FREE trial to continue reading this story.