Your First Guitar
Good kits make great guitars and offer plenty of real woodworking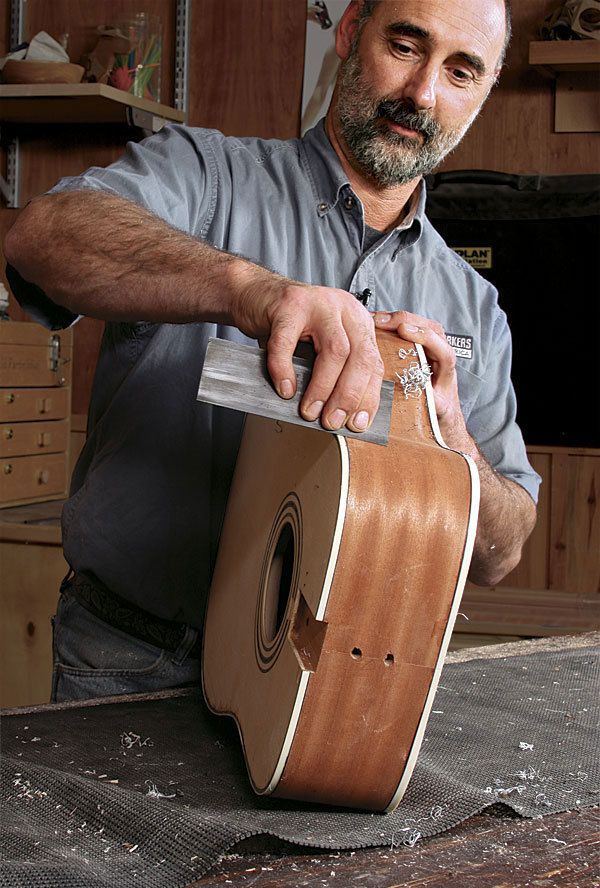 Synopsis: If you've never tried building a guitar, consider a kit. You'll get the challenge of building a beautiful instrument without needing specialized tools and equipment, because the sides are bent for you and all the components, materials, and instructions are included. You'll still have the challenge of setting the angle of the neck, locating and installing the bridge, and setting the inlaid binding around the top. In the process, you'll find out of guitar-making is for you. And, if you really love it, you might build your next guitar from scratch.
from Fine Woodworking #221
There are many functional and beautiful things that you can make as a woodworker, but perhaps none combines function and beauty as fully as an acoustic guitar.
The curved sides, inlaid top, and carefully fitted neck all pose satisfying challenges for the woodworker. And the finished piece is uniquely satisfying as…
Start your 14-day FREE trial to continue reading this story.