Clamping System for Cross-Grain Planing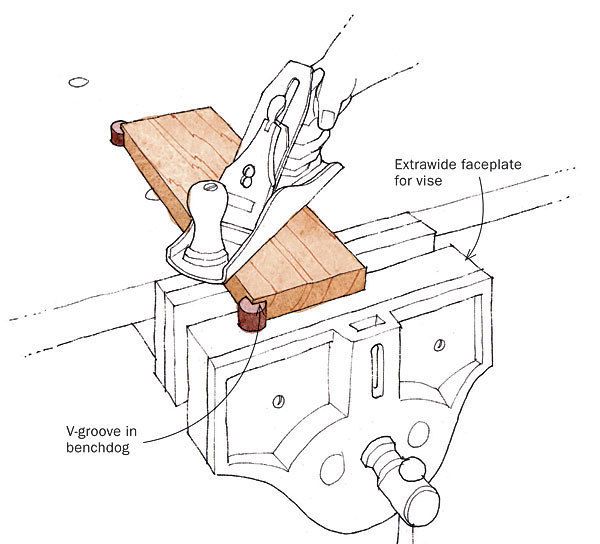 I do not have a planer or jointer, and most of my projects start with rough lumber. This means I do lots of handplaning across the grain to set the initial stock thickness. The problem with cross-grain planing is that the typical benchdog setup holds the stock firmly when you are planing with the grain, but allows the stock to slip out of the dogs when you plane across the grain.
To deal with this problem, I altered a pair of wooden benchdogs by cutting a V-groove along their length. I can clamp the board between dogs in the traditional way and at the same time have stops behind the long edge that allow me to plane across the grain.

Jim Richey