Need a Smoothing Plane? Start Small, Then Go Big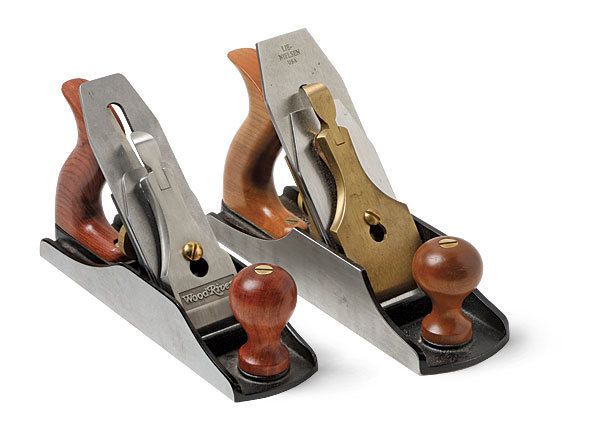 Q:
Which smoothing plane should I get first, a No. 4 or a No. 4-1/2?
William Cho, Sacramento, CA
A:
My recommendation is to start with a No. 4 because its size and agility make it an ideal allaround smoother. I use mine to clean up dovetails after assembly, fine-tune the fit of drawers and doors, remove mill marks from board edges, and smooth
small panels.
However, on large panels and tabletops, a wider blade and more mass are nice to have. The blade is wider on the No. 4-1⁄2, and the plane weighs about 1 lb. more. It takes more energy to get the No. 4-1⁄2 going, but once moving, its extra momentum carries it easily through the cut.