Buying and using trim routers
Learn how these small routers can be used in furniture making and get tips on how to select the right trim router for your shop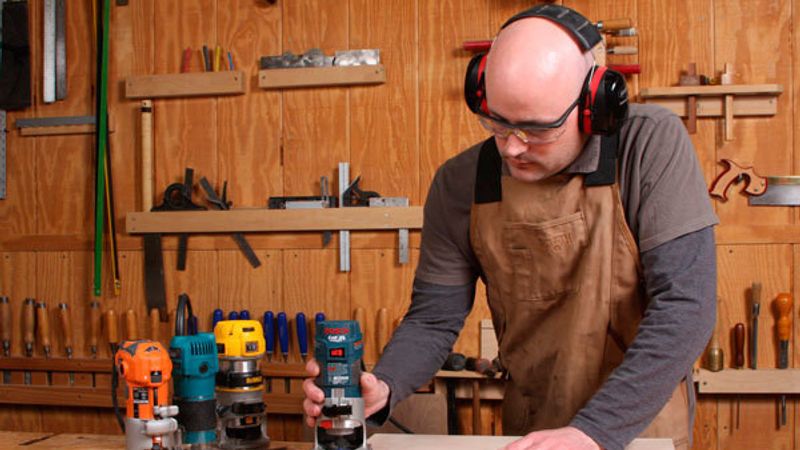 Ed Pirnik and Lisa Morgan
Trim routers, the tiny workhorse that packs a big punch
It used to be that trim routers (also known as laminate trimmers) were a one-purpose tool. Originally designed to trim laminate countertop material, they weren't the most versatile of tools when they first came on the scene some two decades ago. Nowadays however, these small routers pack a really big punch. A trim router has become an indispensable power tool in most workshops, and for good reason. They can be used for a wide variety of tasks including routing for inlay cavities and hinge mortises, rounding over edges, flush trimming hardwood edging, and a whole lot more.
Additionally, they're also incredibly lightweight and a whole lot easier to maneuver in comparison to their bigger counterparts. It's no wonder they've become more commonplace in the past few years. They've even further branched out in a separate league of the router family with unique capabilities: the micro router, or a rotary tool with an added base. With lower horsepower and high rpm, these tiny routers are hard to beat when it comes to super precise and finely detailed inlay work.
But don't mistake their size for simplicity– there's a lot that goes into choosing the right trim router for your shop. In this video, Matt Kenney shows you what to look for when buying a trim router, and outlines some of the basic techniques and uses for this versatile workshop workhorse.