Free Plan: Shaker Blanket Chest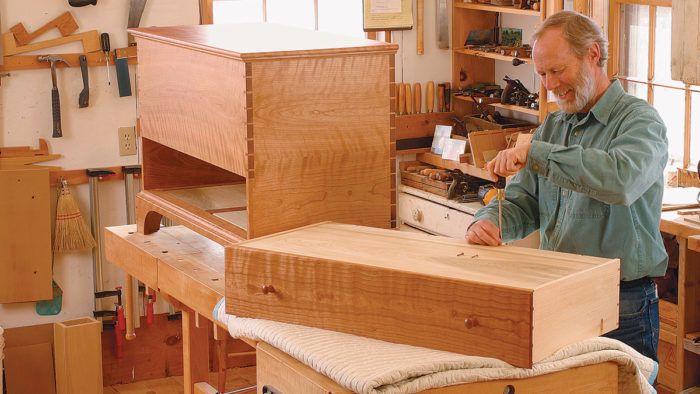 Charles Durfee's blanket chest article is a must-see.  In addition to smart techniques, he has refined the design and dimensions of a classic piece of furniture.  He also gives a history of the blanket chest.
CLICK HERE to download the free PDF article and woodworking plan for Durfee's Shaker blanket chest.
Read more about the construction and design of blanket chests in this great book by Peter Turner and Scott Gibson. 30 original designs range from traditional to contemporary and offer inspiration to woodworkers and furniture makers of all skill levels.