Turn Your Garage Into a Real Workshop
Make it comfortable and you'll spend more time there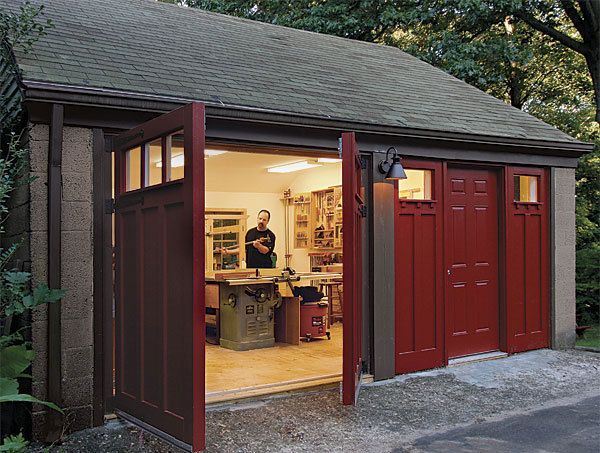 Synopsis: Michael Pekovich set out to turn a dark, damp, cold garage into a warm, four-season workspace. With its drafty doors and concrete floor, Pekovich's uninsulated shop was limited to warm-weather woodworking. Even in the summer, the low ceiling, dark walls, and minimal lighting made the space feel cramped and dreary. But by adding insulation, improving the lighting, and replacing the garage doors with shopmade carriage doors, the space is transformed into a comfortable, year-round workspace.
I set up shop in the two-car garage of my Connecticut house when I started at Fine Woodworking 13 years ago. Coming from California, I wondered why so many folks in this area chose to work in their cramped basements rather than their spacious garages.
But when November came around, I understood. The propane heater I had installed was no match for the uninsulated roof and walls, cold concrete floor, and leaky garage doors.…
Start your 14-day FREE trial to continue reading this story.