Cutting-Edge First Aid
ER doctor: Throw away your old kit and forget what you've been told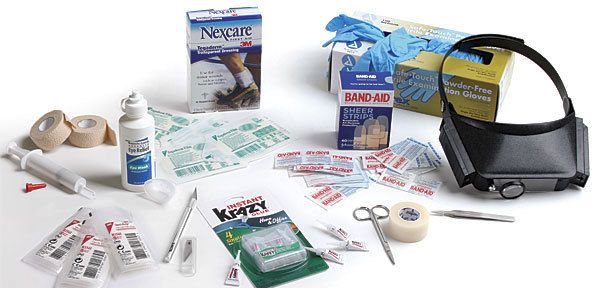 Synopsis: Forget those pre-assembled first-aid kits you find in drug stores. Forget what you've previously been told about treating injuries. This guide will help you address the specific problems of first aid faced by woodworkers and show you how to assemble a kit that will truly be a lifesaver in the shop. Woodworker and physician Patrick Sullivan knows all about common shop injuries and how they should be treated. Here, he tells you about specialized equipment and supplies that work well in the shop, and demonstrates a few tricks on treating wounds, from stopping bleeding to cleaning wounds to bandages.
Woodworkers spend a lifetime handling razor-sharp tools, power equipment with exposed blades, and boards that harbor splinters and fasteners. In this environment, there's always the risk of an injury.
Usually woodworkers cut their fingers, and occasionally the palms of their hands. Although the hand often will recover from…
Start your 14-day FREE trial to continue reading this story.