Tips For Finding the Best Lumber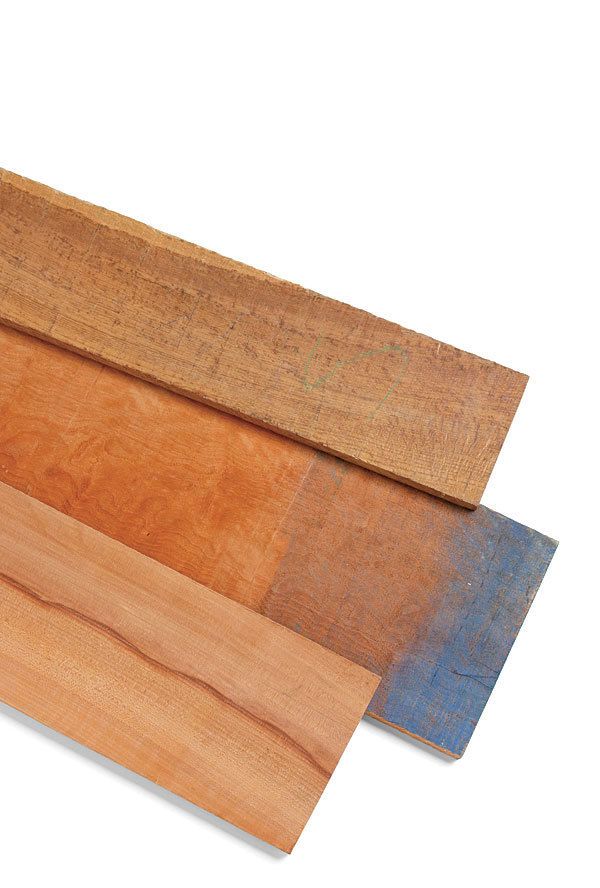 Q:
I've noticed that the projects in Fine Woodworking are made from beautiful boards. What's the secret to finding them?
Carl D. Williams, Centerville, OH
A:
You won't always find great boards in the regular stacks at a local lumberyard, so it pays to explain to a lumberyard employee the types of boards you're after. They might direct you to where wide boards are kept separately, or tell you when the next delivery is arriving so you'll get first pick of the boards.
If they don't have exactly what you want, there's a good chance they know where to get it. They may know of sawmills that sell locally harvested woods. Local mills are a great place to find unique lumber, like an entire tree sequentially cut into boards.
Finally, buy from lumberyards in a tree's native area. When I wanted some madrone, I called lumber dealers in the Pacific Northwest, because that's where it grows. It wasn't long until I found boards that made me happy.