Climb Cut is Challenging, but Gives Great Results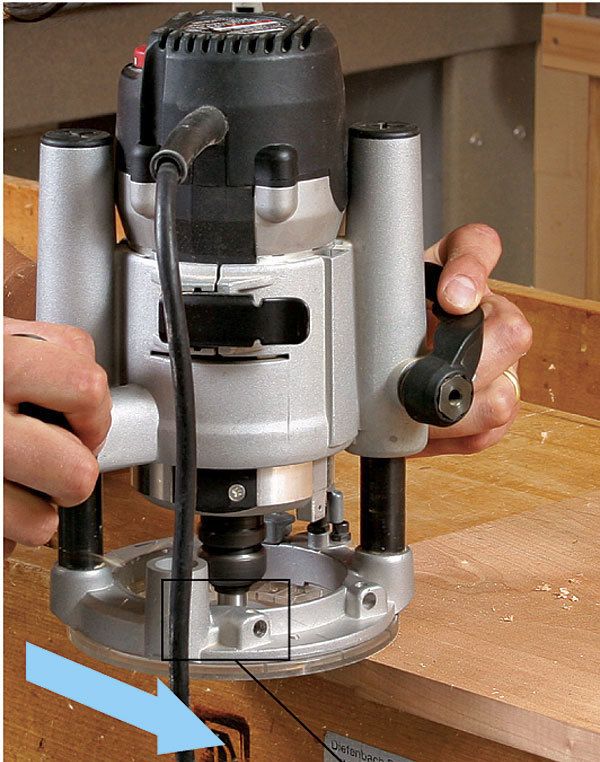 Q:
I'm routing rabbets for a cabinet that I'm building, but I keep getting severe tearout. What can I do to avoid it?
John McCombe, Pittsburgh, PA
A:
The most likely cause of the tearout is that the bit is cutting against the grain. To get around that problem, use a climb cut.
Standard practice is to rout against a bit's direction of rotation. A climb cut is the opposite, routing in the same direction as the rotation. The benefit of climb cuts is that they leave a very clean cut, even on woods prone to tearout. That's the only reason I use them.
Because the bit's rotation can increase how quickly the router moves through the cut, climb cuts should be made only with a handheld router, small-diameter bits, and shallow cuts (the problem becomes more severe as the diameter of the bit and depth of cut increase). If the router isn't carefully controlled, you can lose control of it very quickly. Also, the workpiece should be clamped to a stable surface, like a workbench.