Fast Fix: Sharpening Jig KeepsYour Stone Secure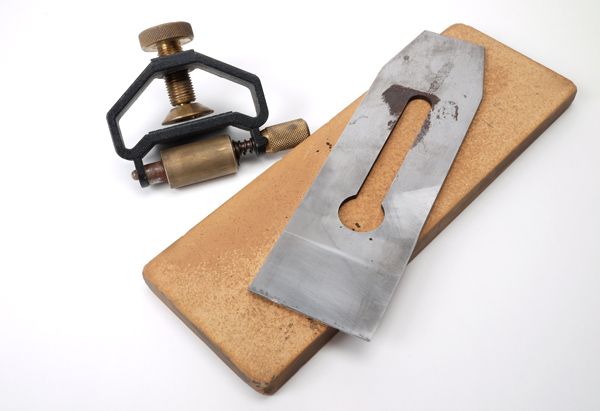 If there's one thing I can't stand, it's a waterstone's tendency to shake, rattle, and roll all over my sharpening station during the honing process. There are plenty of solutions for the problem—specialized rubber mats, shelf liner material, all sorts of gizmos designed to hold my stones secure—and while most of them work pretty well, this simple device made from a single piece of scrap wood really takes the cake.
Learn how to combine a simple homemade jig with your bench vise in the latest episode of FineWoodworking.com's Fast Fix video series. And be sure to visit the home of Fast Fix for even more time-saving tips and techniques.

Watch the Latest Episode of Fast Fix
More Sharpening Tips and Tricks



Sharpen with Sandpaper
How did Brent Beach transform sharpening from a dreaded chore into an easy routine? He switched to high-quality sandpaper as the sharpening medium, along with an angle jig. While not a new technique, sandpaper sharpening as Beach explains it is quick, easy, and effective.

A Trip to the Sharpening Doctor
In this five-part video series you'll go in the shop with the sharpening doctor, meet the patients, and get Gary Rogowski's Rx for dull blades. In the introduction, find out how sharp is sharp as Rogowski tests his patients' tools.

Free Plan: Dedicated Sharpening Bench
Are you ready to build a brand-new workbench dedicated to sharpening? If you have a bit of extra space, check out blogger Tom Fidgen's new project and download a free plan.