How to Build a Coffee Table in the Arts and Crafts Style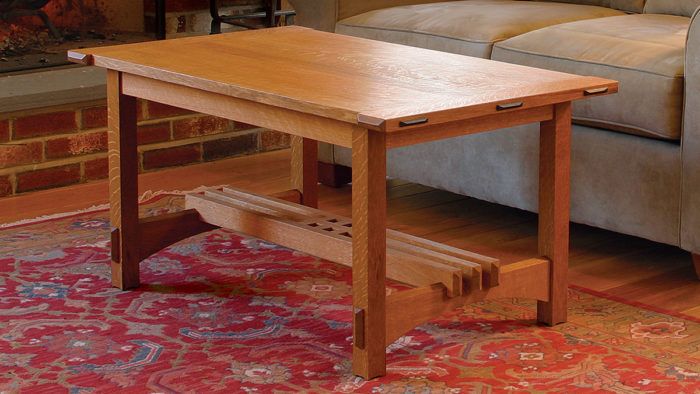 In "Coffee Table Puts Joinery on Display," Kevin Rodel manages to do more in one article than is typical. He'll show you how to create strong attractive joinery that showcases your craftsmanship, expand your design gallery, and build unified pieces that convey a theme. Rodel shares design elements and technique for building a coffee table that showcase four decorative joints: through tenons, gridwork, half-lap joints, and breadboard ends with ebony accents, and he also uses arched stretchers to tie it all together.
Arts and Crafts style is noteworthy for taking joinery-the product of the craftsman's hand-and elevating it to the level of artistic decoration. Kevin Rodel goes one step further and takes a familiar style and consistently incorporates its details into his own work, making the combination his unique style within the style.
Coffee table is a starting point. Rodel gives step-by-step instructions on how to incorporate the design elements of the coffee table into a series of tables of almost any size- a dining table, hall table, or end table.
CLICK HERE to download the free PDF article and woodworking plan for Rodel's coffee table.