Adding Quarter Columns to Case Clocks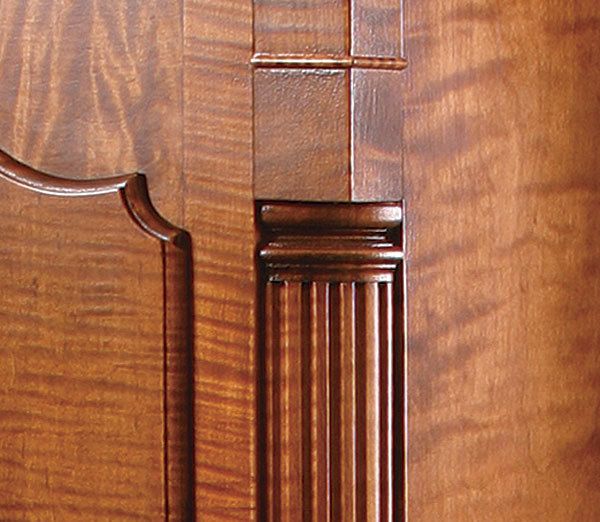 Q:
I like Jeff Headley's technique for making quarter columns ("How to Add Quarter Columns to Your Furniture," FWW #211). Can it be used on a piece of furniture, like a grandfather clock, that doesn't have rails?
Gary Leach, Bloomington, IN
A:
Quarter columns can be added to areas without rails, such as the waist and base of a tall case clock. The column still needs a notch, but glue blocks replace the rails. First use screw blocks to align the stiles with the sides, forming the notch. Use one at the top and another at the bottom. On long sections such as the waist of a tall clock, screw a third block in the middle. Now fill in the space with a series of glue blocks. After the glue sets, replace the screw blocks with glue blocks.