Stellar Training in Craftsmanship. Period.
Boston's North Bennet Street School turns 125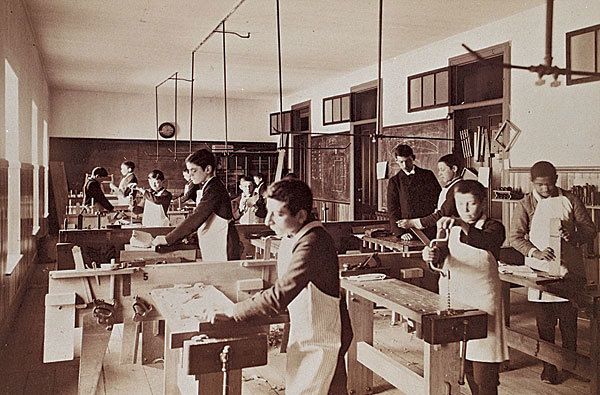 Synopsis: Boston's North Bennet Street School turns 125 this year. We look back on the school's origins, from sloyd, an innovative method of teaching hand skills, to the program on furniture making that has turned out some of the top craftsmen of our day.
Steve Brown entered North Bennet Street School's Cabinet and Furniture Making program in 1988 with one year's experience in a shop that cranked out thousands of grouting trowels and street-hockey sticks. The furniture program was, he says, "a very intimidating place to come into." Everywhere he looked were students reproducing some of the most challenging pieces of period furniture ever designed. "The scope of the work and the level of quality were just overwhelming," he says. "You can't imagine that you'll ever be doing what other people are doing. But eventually you find out they were just like you."
These days, Brown…
Start your 14-day FREE trial to continue reading this story.