L-Shaped Supports for Carving on Turned Spindles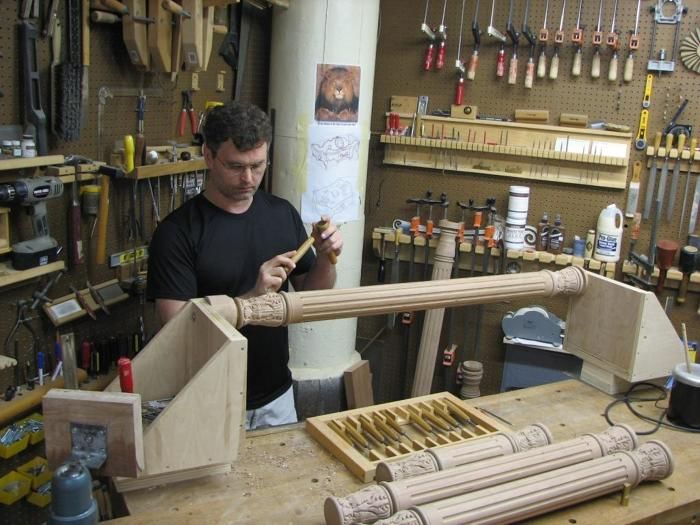 I do a lot of carving for my custom furniture business and one of the challenges is supporting the work–especially for odd shapes like a spindle or turned leg.
Better support than a lathe
Whether you've turned them yourself or if you purchased them from a supplier, I find it's easer to use two L-shaped supports. It provides much more support than using the lathe and this is especially important when carving hard wood.
Good for carving hardwoods
To use the supports, I just screw them to the spindle centers. The spindles in the photos above are solid cherry–a very hard wood to carve. So, I have to use my mallet 90 percent of the time. This puts a lot of pressure on the centers. Each one of these leaves take me around 3 hours for each leaf. There are a total of 8 leaves per spindle.

If I were carving these leaves out of basswood, which is a very soft wood. I would only use my mallet about 20 percent of the time. Then it would be possible to use my lathe to hold my spindle while I carve.
The centers would still take a lot of pressure and could tear the wood and come loose. So in the long run it's better to make the L supports to support the spindle while you are carving.