Rockler - Rockler- Dust Right Expandable Vacuum Hose
Short shop-vacuum hose provides long reach.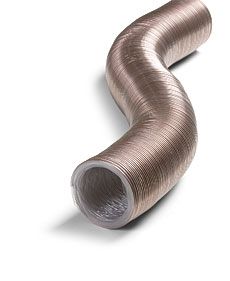 I haven't played with a slinky in a long time, but I was reminded of the toy when using Rockler's Dust Right Expandable Vacuum Hose. The 2-ft. hose is sold in 2-1/2-in. and 4-in. diameters and can stretch up to 12 ft. The design provides extra reach when you need it, but without a tangle of hose underfoot. The only drawback is the hose offers a little more resistance than a conventional vacuum hose when it's fully extended, but anything that makes it easier to keep my shop clean is a good thing, so this hose is a keeper. It sells for about $36, hose clamps not included.